University of Colorado Triathlon Head Coach, Professional Triathlete and Inspirational Speaker
As a Michigan native, Brad has strong ties to the Motor City and remains a loyal fan to all Detroit sports teams, including the Lions! Having an athletic background in soccer and playing through college, Brad had dreams of a career in the MLS. The reality of those dreams found him playing in the highly competitive men's beer league post-college. Triathlons were initially taken up for bragging rights among his friends as he sought a way to keep himself physically fit. After a few years racing as a competitive amateur, Brad decided to make a go of triathlons in the professional ranks and specializes in long-course events.
Purple Heart Recipiant, ARMY Veteran & Paralympian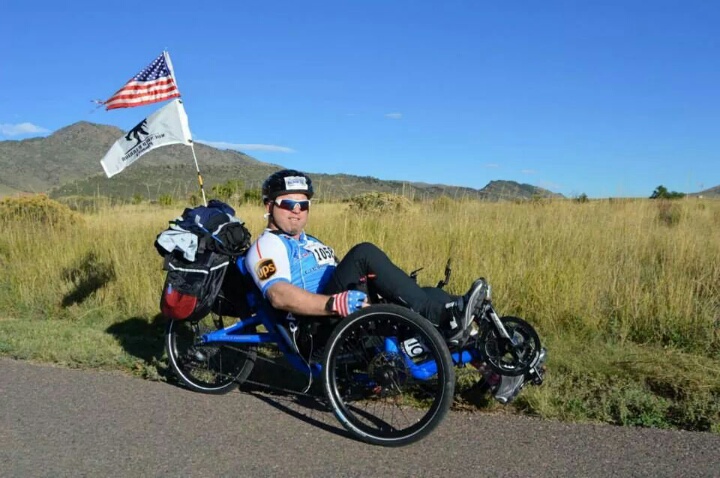 Joel joined the army in 1998; motivated to make the service a 20-year career. During his third Iraq combat deployment, he was injured by a road-side blast that left him with a severe traumatic brain injury (TBI). He returned home injured, feeling helpless, and he was confined to his wheelchair. He consistently endured bouts of dizziness and blackouts as well as dealing with double-vision; making it difficult for him to focus. His TBI also affected his body's ability to regulate body temperature and was always at risk of over-heating, and he could not control nor feel his legs. He was on 15 different medications and the side-effects caused him to slur my speech and they significantly disrupted my ability to think and concentrate.
Professional Criterium Cyclist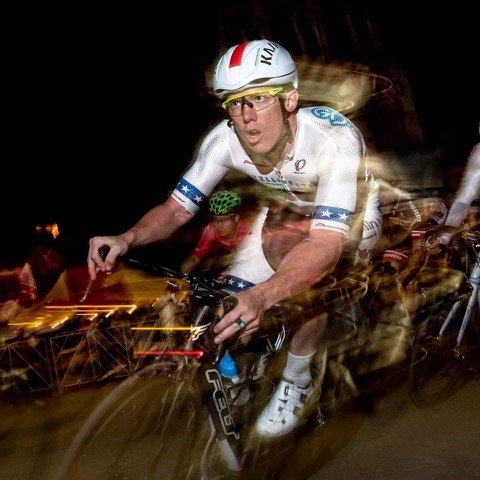 In 2014Holloway eneded the season with a record breaking 23 wins. This monumental achievement gave the 2015 season a lot to live up to. But with pressure, came even greater results. In 2015 Holloway racked up25 wins, and 30 podium appearances. In 2016 the domination continued with two national titles and the wins are still racking up.
Daniel Holloway is #1 in the US ranked rider. In the last three years he won 43% of the races entered, while landing on the podium 80% of the time
66 WINS 125 PODIUMS 151 RACE DAYS
I knew from a young age that my path would eventually lead me to martial arts. My fascination with its balance of beauty and violence captured the essence of how I felt I was meant to live each day. I loved every form of martial art I had the opportunity to experience, but knew without a doubt that I had discovered my true element in my very first Muay Thai class. The passion, respect, and camraderie I have found in Muay Thai has enriched my life, and made me a better person. Fighting has given me the opportunity to strive for goals I never thought possible, encounter competitors and legends in the sport who help me to grow and learn, and give back to the next generation of students and competitors who will continue to reach new heights in the sport.
Muay Thai- Silver Medalist
2x Lion Fight Veteran
GLORY Kickboxing Veteran
2x WKA US National Championships Silver Medalist, 70kgs, Muay Thai
2015 WKA US National Championships Silver Medalist, 70kgs K-1 Rules
2015 WKA World Championships Silver Medalist, 72kgs
Sean Madden, 28 years old, living in Denver, CO. I have been training Muay Thai for 8 years now and have been fortunate enough to compete across the country and the world! My interests include training, resting, and eating pizza (when I'm allowed to).
Guilherme Ferreira Campos
Professional Triathlete
Since very young, Guilherme was always very connected to all kinds of sports. He grew up playing everything from basketball to martial arts, but it was soccer that he played for several years until the junior level. During his soccer years playing as right wing, he developed some good endurance and was always one of the fastest soccer players for the clubs he played for. All of those years in the field gave him not only the discipline, commitment, passion and hunger characteristic of any athlete, but the soul of an athlete. After a few years away from training (and sports in general), he decided to start running and train for some road race events, duathlons, and aquatlons at his hometown of Rio de Janeiro, Brazil. Triathlons were naturally then, the next step to go.
Martina Young is an age group triathlete who lives by words of Muhammad Ali: "if your dreams don't scare you, they are not big enough". She is an All World athlete, a physical therapist, triathlon coach, a mom and a citizen fully committed to bring the community together through compassion and kindness. Her big goal this year is to best her times in all the events she enters and always give it her all.
Wes Argrow
Amateur Muay Thai Fighter